Import of quality fresh oils
Free delivery
We will bring and carry our oils to your facility. Free delivery throughout the Czech Republic, Slovak Republic, and Poland.
Convenient prices
We offer quality fresh oils at great prices + promotions when you sort with us.
Sophisticated logistics
Thanks to automation, we always know in time that your oil is running low.
Import of quality fresh oils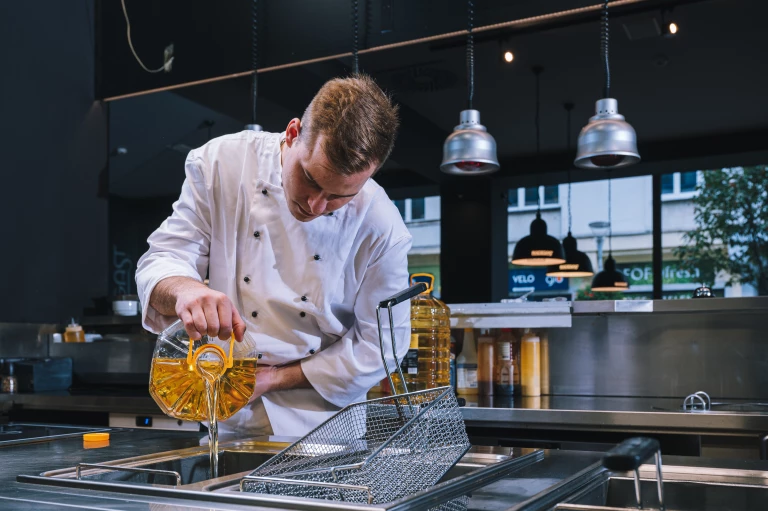 Bargain purchase of used cooking oils
Free container
We always bring a cleaned waste container free of charge.
We pay immediately
We pay cash for your used oil immediately upon receipt.
Free record keeping
We keep your waste records free of charge.
Bargain purchase of used cooking oils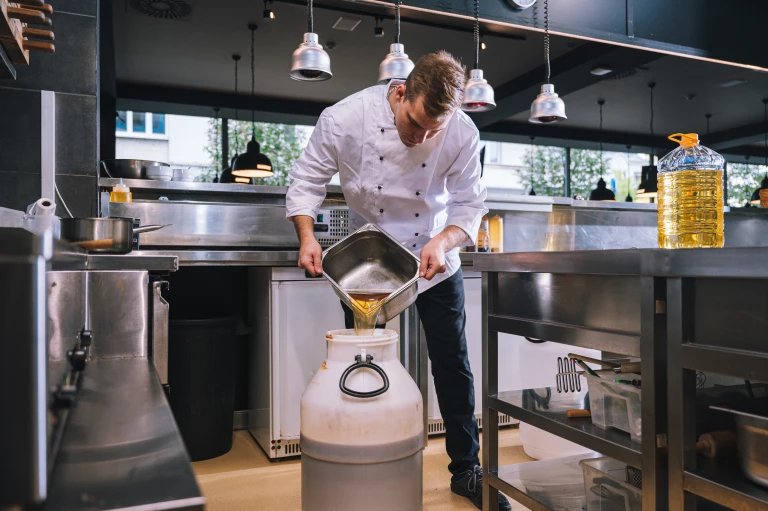 Ecological processing of used oils
Ecological recycling
As direct processors, we know exactly what happens to your oil.
We give your oil its second life
We ecologically process used oil into modern biofuels.
We jointly reduce CO2
With us, you directly reduce the production of greenhouse gases.
Ecological processing of used oils